Pure apple juice made by apples from Bosgård
Fruit trees in Urshult and nearby have an old tradition. In Bosgård we have approximately 300 fruit trees.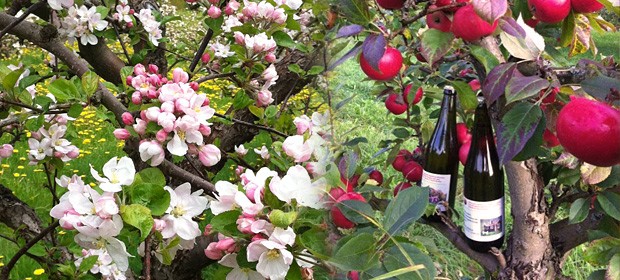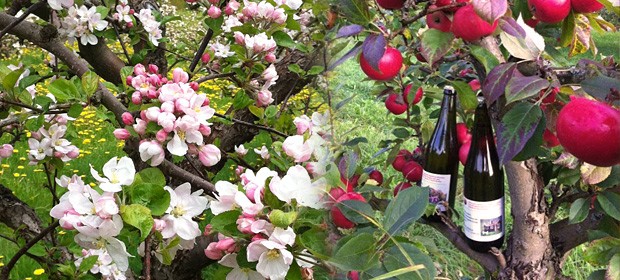 We send so big quantities of apples for producing juice that we get bottles back that contain our own fruit juice. Because of this we get bottles back without labels, which give us the freedom to make the labels ourselves. Usually the bottles have labels with our houses on. But we can also make labels for certain occasions, for instance for birthdays and when our grandchildren were baptized.
You can contact us if you want to buy apple juice. If you want a special label we can arrange this for your special occasion.