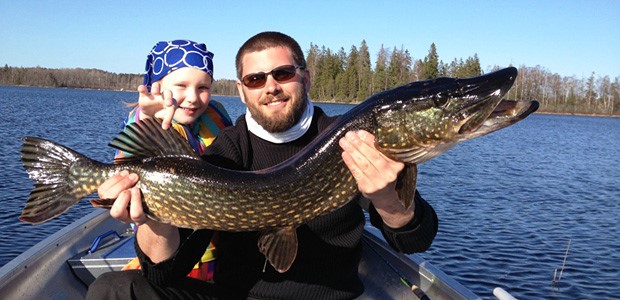 Åsnen is one of the biggest fishing lakes in the south part of Sweden. The lake is 15.000 ha (15 square kilometer) big and it has a shore-line of 740 km. There are many islands, fjords and bays that gives a diverse and varied nature. The lake is 14 meter at the deepest and has an average depth of 3 meter. You can fish pike, perch, pike-perch and eel. The most common methods are spinning, trolling and angle. The water flows out into Mörrumsån. The area is an eldorado for anglers.
The fishing club is active and each year they put pike-perch, salmon trout and eel into the lake. Now and then they make fishing tests in the lake and put out fishing-net to see how for instance the reproduction is.
Fishing licences are required and can be bought through www.ifiske.se. Prices: day 100:-, week 350:- or month 450:-.
The fishing records among our guests are pikes of 17 kg / 118 cm, 18 kg /122 cm and 18 kg / 125 cm long.