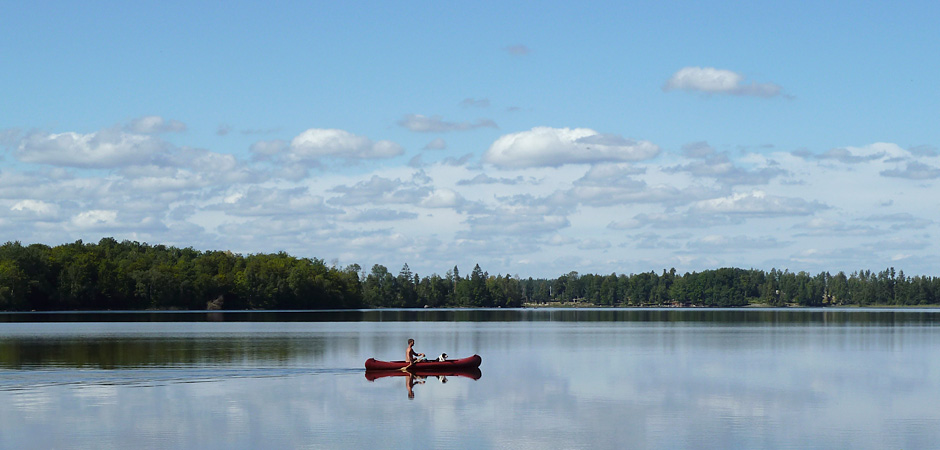 Lake Åsnen one of the biggest lakes in South Sweden
A way to make the holiday active is by renting a boat (with or without motor), canoe or bike. The boats are approximately 4,3 meters long and the motors electric or petrol motors with 4 hp. Please feel free to take your own electric or a petrol  motor, maximum 5 hp with you. We have bikes for both children and adults. There is a map with suggestions where to go by bike.
To the lake there are roads from all the houses so that you can easily go by car or walk. The beautiful surroundings with gazing horses and forest invites to take a walk down to the lake.
Opportunities for swimming
In Bosgård there is possibility to a simple bath in lake Åsnen. It is only 1-2 km (depending on which house you live in) to a sandy beach with kiosk, playground. It is a real nice and shallow bath. In Kärrasand there are dances to orchestra and many other activities
It is quiet and peaceful on the lake and something to long for. Åsnen is a big lake and you can easily find a small bay of your own.